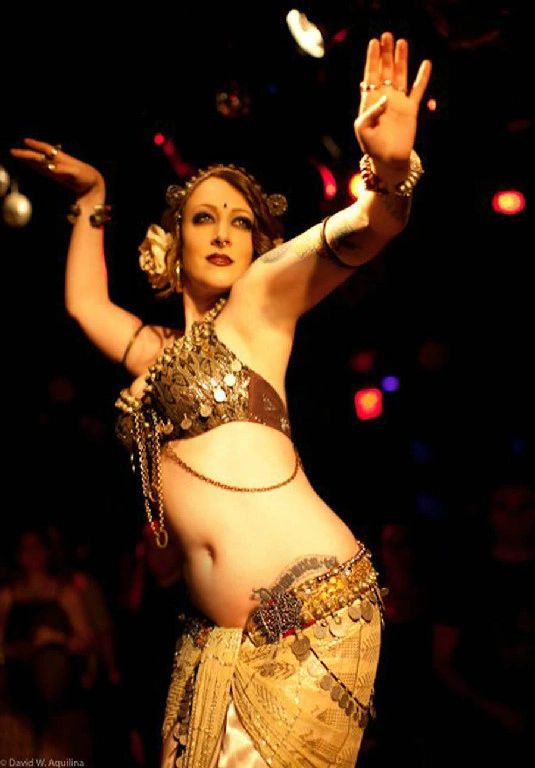 A lifelong and devoted participant of theater, dance, and the fine arts, Tribal Bellydance artist, choreographer, and instructor, Ela Rogers, has become internationally known for her unique and dramatic musical interpretations, experimental fusion, her graceful and powerful technique, and her talents in the fine arts and costume design.

Ela first fell in love with Bellydance, after being introduced to this magnificent art form by a dear friend in 2004. She enrolled in Egyptian Bellydance classes at a local conservatory shortly thereafter, studying with Elena El Amar, and becoming a member of "Zariifa Belly Dance Troupe" of Massachusetts. Using her skills learned from her Egyptian studies, Ela soon began delving in to the Tribal Style Bellydance genre, and knew her heart truly felt at home. She credits her self-taught Tribal style background to the countless hours spent at home with a plethora of instructional videos, including the Fat Chance Belly Dance series, occasional studies with other Tribal Bellydance artists, and a consistent, daily practice of Yoga and Pilates. She found inspiration in the words created by Claude Monet: "It's on the strength of observation and reflection that one finds a way. So we must dig and delve unceasingly." It has become a daily mantra, to this day.

Dipping into her many palettes of dance, Ela creates her unique style of Tribal Fusion Bellydance by painting with her experience in theater, classical ballet, jazz, modern dance, hip hop, and the Martial Arts, all while honoring her influential Egyptian style roots to create a unique collage of movements and eclectic interpretations, fused with a dance that is ancient and treasured. She looks forward to the future of the beautiful metamorphosis of Bellydance and being endlessly inspired by those who become enriched from its journey. She currently teaches and performs internationally.